Certus Light - Entry Level Scanning Probe Microscope (SPM)

Certus Light — Entry Level Scanning Probe Microscope (SPM)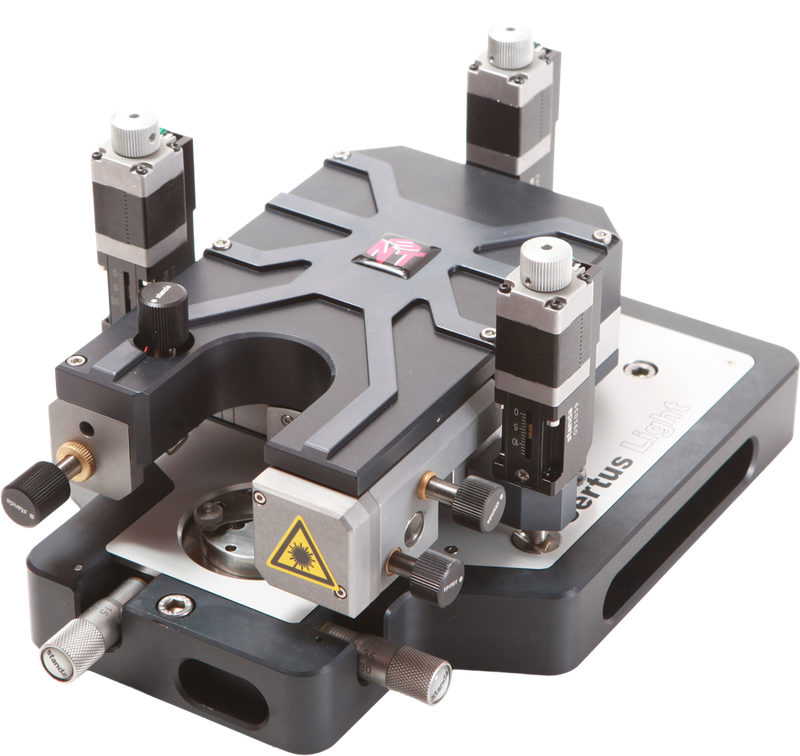 Certus Light system includes:
Scanning head "Certus";
Digital SPM controller EG-3000;
NSpec software package;

Head approach system with one motorized actuator;

Simple stand for sample and SPM head.
Certus Light features:
Support of all basic SPM techniques: Atomic Force Microscopy (AFM, contact and non-contact), shear force AFM, force spectroscopy, Scanning Tunneling Microscopy (STM) etc.;

Plane-parallel scanning (in X-Y plane) allows imaging with minimal distortion;

Open design of scanning head simplifies observation of the sample and probe at any angle from 0° to 90°;

Certus Light is suitable for installation on the optical microscope (upright or inverted), and can also be modified to Certus Standard, Certus Optic and Centaur.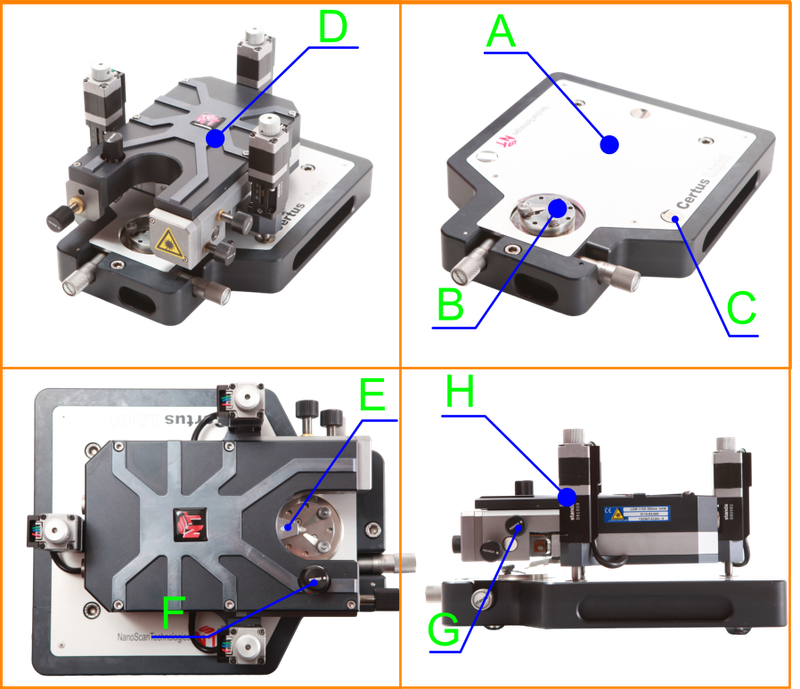 A. Scanning head basement.
B. Sample holder.

С. Scanning head arrangement points .
D. Scanning head
E. Probe holder

F. Microscrews for PSD positioning

G. Microscrews for laser positioning.
H. Stepping motors.
Single-walled nanotube deposited on mica.

Image was obtained with scanning probe microscope Certus Light.

Image size 2.2x2 mkm. 200x200 points. Phase Image.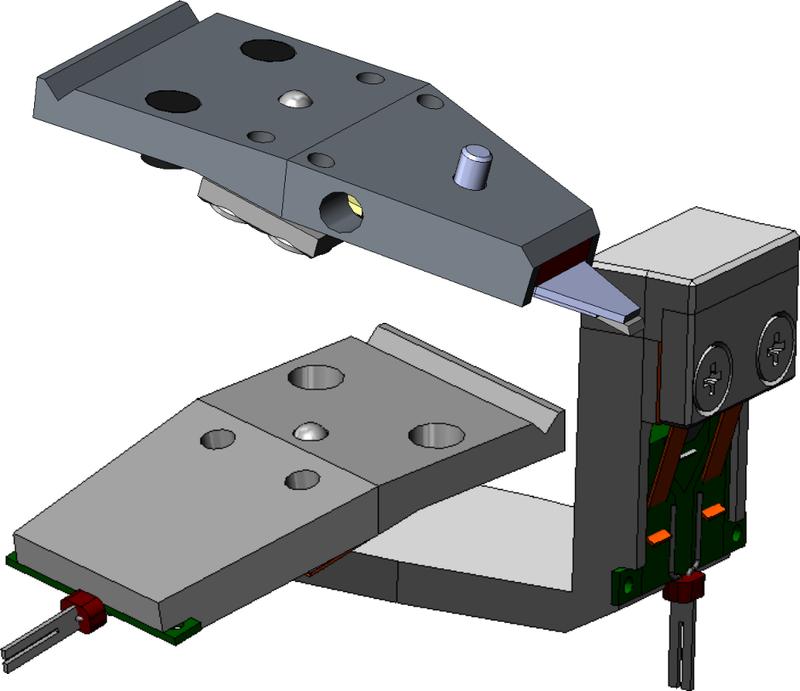 SPM head "Certus" contains several probe holders: for standard cantilevers, for "tuning fork" type SPM probes with horizontal and vertical orientation, for STM tips. Any custom design tip holders may be developed by our R&D team by customer request.  One has to change tip holder to change SPM mode.
It is convenient to have several tip holders for use SPM head in cleaned areas, boxes. In this case, only tip holders are being transferred though transition chambers and hatches. You don't need to move head (SPM microscope).
Reasonable price and reliable design of Certus Light make it a valid choice for teaching purposes and time-to-time research tasks. Certus Light could also be interesting for those who have an idea to add SPM functionality to their existing experimental setup.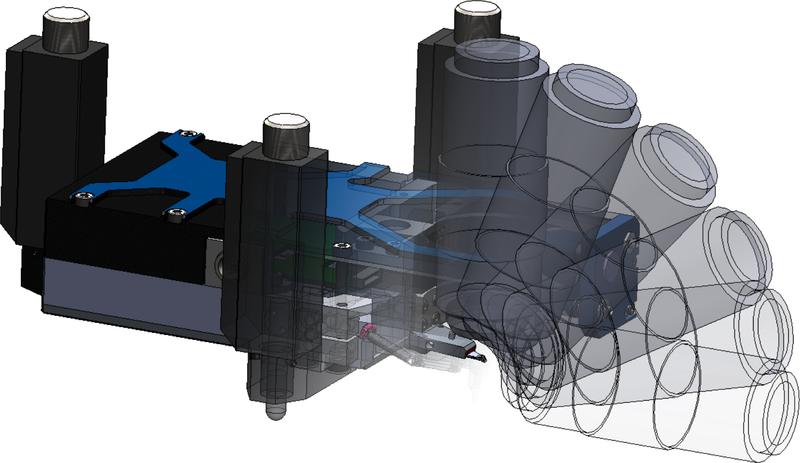 Unique "open design" allows you to use external large aperture objectives, illuminators, microscopes condensers, etc. to illuminate the work area, monitor the sample and the probe position, to take stock of radiation in the point of contact of the probe and the sample.
Certus Light
Basic datasheet:


Main parameters

1

SPM head

1.1

Built-in XYZ scanner
1.1.1

Scanning/positioning XYZ range
100x100x15 μm
1.1.2

XY stage resonant frequency
1 кHz
1.1.3

Z rezonant frequency
7 кHz
1.1.4

SPM resolution (XY lateral)
<1 nm
1.1.5

SPM resolution (Z vertical)
<0.1 nm
1.1.6

Residual nonlinearity

<0.3%
1.2

Displacement sensors
1.2.1

Sensors type
Capacitance
1.2.2
Measuring principle
Time-to-digital convertion
1.3

Scanning head approach system
1.3.1

Coarse approach implementation
Stepper motors and precision screws
1.3.2

Stepper motors
1
1.3.3
Precision screws
2
2

Sample positioning

Manual